Video Transcript: When you receive your bike you will notice that your pedals will need to be installed. To install your pedals you will need either an allen wrench or a crescent wrench depending your style of pedal. Your pedals are either marked with a L or R indicating which crank arm they need to be installed on. It's very important that you grease the threads of your pedals before installing them. This will ensure that the pedal are easy to remove in the future. Start by lining up the threads and hand tightening the pedal into the crank arm to make sure that you are properly lining up the threads properly. Once you've got the pedal started, you can then use your allen wrench or crescent wrench to finish the job. Remember that when installing your left pedal, you are going to tighten the pedal spindle in a counterclockwise direction. When installing your right pedal, you will tighten the spindle in a clockwise direction. Once you have you pedal tightened in the crank arm, apply some substantial leverage to finish off the job of tightening your pedal.    
View Other Videos In This Series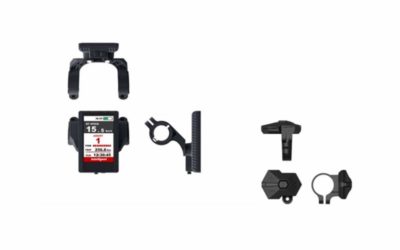 Our rear hub R750 electric bike include a digital display from APT Intelligent display company. We currently offer two models. The standard model that comes stock on the bike is the APT 800s Display unit. The owner manual for this model can be viewed here:  APT 850c...