M2S Bikes was founded in 2015 with the goal of bringing affordable, yet high quality electric bikes to the market. Our mission is simple: help facilitate travel via bikes for those times when you're not necessarily wanting to get in a workout, but simply are looking for a way to get to work, head to the farmer's market or go out for a fun ride without breaking a sweat. For those times when you are looking for a great workout, the added assist of the electric motors makes climbing hills fun and enjoyable and helps you push yourself on longer rides and ultimately get an even better workout than possible without the electric motor.
In 2016 we launched our first two models, the All Go carbon fiber electric bike and our original All Terrain electric fat bike. Both bikes were initially funded through crowdfunding campaigns and raised over $95,000 in pre-orders. Thanks to our early supporters we were able to get our manufacturing process up and running and began delivery of our first two models to our pre-order customers beginning in late 2016 and early 2017.
Since then we've delivered thousands of bikes to customers all over the U.S. and in countries all across the world.
Thanks to our initial success with these two bikes and the innovations we've worked on since then, we hope our efforts will continue to put M2S Bikes at the forefront of what is possible in the electric bike industry. Stay tuned…we've only just begun.
 What we
offer

our customers
We strive to provide the highest quality at the best possible prices while also delivering the best customer service possible. After giving one of our bikes a try we believe that you'll agree that our attention to detail and relentless desire to have the most satisfied customers possible is what makes us one of the electric bike industry's fastest growing brands.
WE STAND BEHIND OUR BIKES
Thanks to our comprehensive one-year warranty on our motors, frames and batteries, you don't have to worry about what to do in the event something goes wrong with your bike. We've got your back and we'll continue to offer great customer service and support long after the warranty period is up by supplying parts and accessories at the lowest costs possible.
Outdoor adventure and exploration is what we're all about. For that reason, over the next few months we're excited to continue to innovate and will be offering optional accessories to help you get the most out of your bike and allow you to take on even bigger adventures. Whether you need a trailer for heading down to the beach or heading out into the backcountry for an overnight camping expedition, our accessories are designed to make using your bike for epic adventures fun and easy.
Not only do we stand behind our bikes with a one-year warranty, we're also here to help you with the little things that happen along the way. Whether you need assistance assembling your bike, re-configuring the digital display or finding a local bike shop to help service your bike, we're here to help. We'll be rolling out a series of How To videos over the next few months highlighting many of the questions our customers have about assembly, changing the controls and maintenance.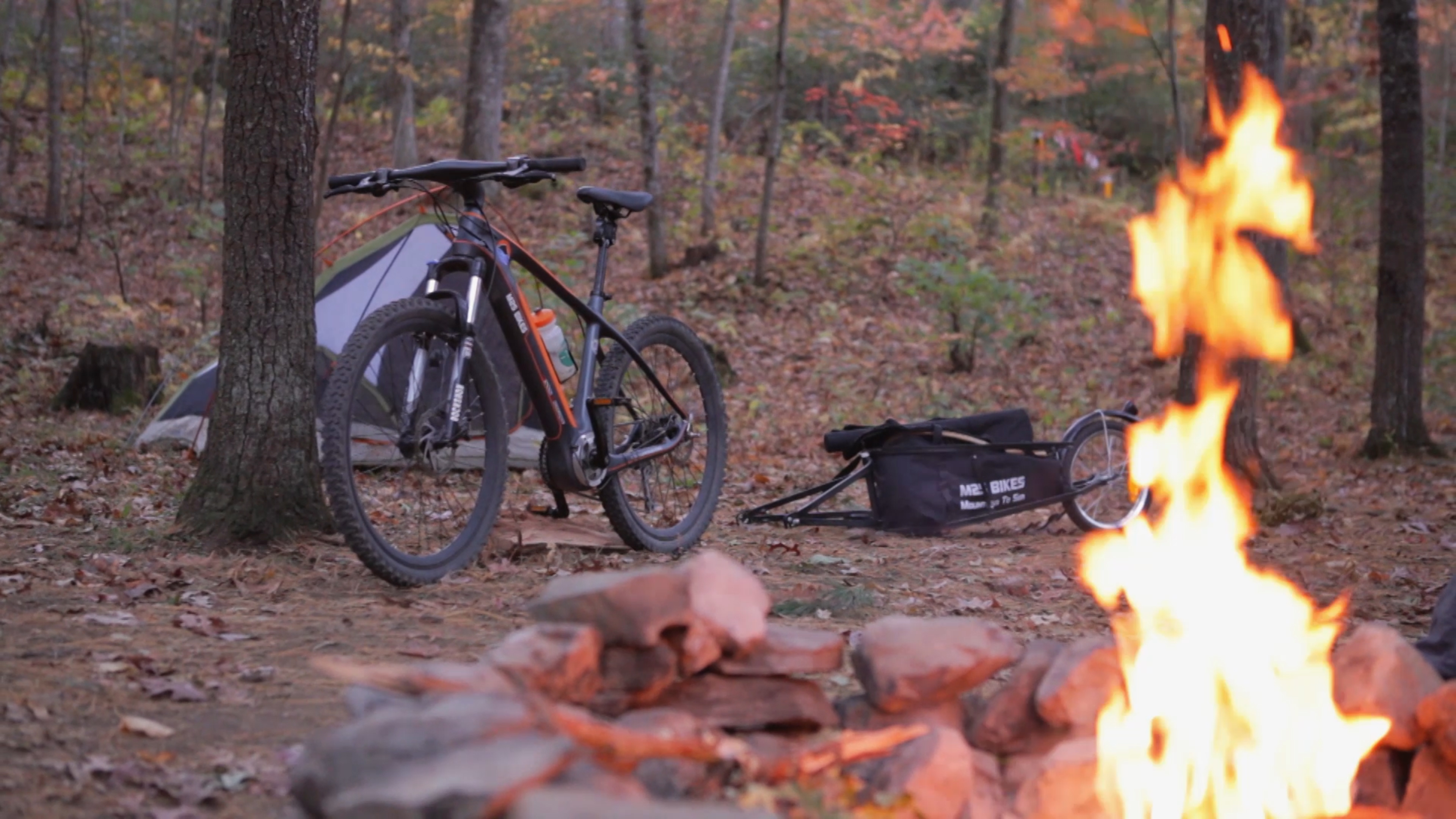 We're excited about what
we're building