Video Transcript:
In this video I'll walk you through the steps for installing your thru axle front wheel. First, lift the bike, inserting the disc brake rotor into the caliper fitting the rotor between the gap in the brake pads. Fit the hub into the dropouts making sure that the hub and fork are lined up. Slide in the thru axle and begin tightening by spinning the lever. As you are tightening the lever, open and close the lever checking for tension on the cam. When there is resistance closing the lever, fully close the lever locking your axle into place.
View Additional Owner's Guide Videos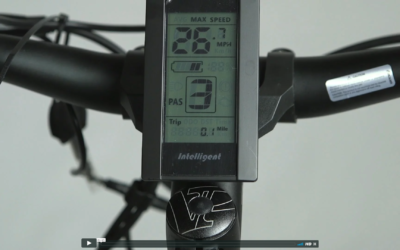 Video Transcript:  Your pedal assist electric bike includes an APT 800 intelligent display. In this video we'll walk you through the various settings on this display. To power on your bike,  press and hold the center power button for two seconds.   The default setting...