Required Maintenance: All Go Motor Check
A few of our customers have alerted us to an urgent issue with the motor mount on the All Go carbon fiber bike that requires immediate attention. In order to keep your bike working and to prevent damage to the motor that could require replacement, please follow the instructions in the video below to tighten the motor mount bolt on your bike and prevent any damage.
Other Repair & Maintenance Video Guides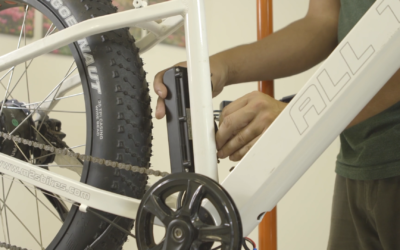 Our rear hub electric bikes include a removable controller that is mounted on the seat post tube. In the event of a controller failure, this unit is easily replaceable and can be swapped out for a new unit in around 10 minutes. For complete installation instructions,...