Video Transcript: 
Hopefully you've been enjoying your new All Terrain and have familiarized yourself with the bike at this point.
If you've found that the speed limit on your bike is holding you back, please use the following procedure to adjust the top speed limit and enable "off road mode". Remember to follow all rules and regulations regarding the use of your electric bike on roads and greenways and ride only where electric bikes are permitted.
We've also included three items below that should be reviewed before riding your bike in remote areas. Because the version of the bike you received uses a new controller type that has not been extensively tested in all types of terrain with a wide range of rider weights, it's important to familiarize yourself with the bike and the limitations that an electric bike can present when riding in remote areas.
Adjust Speed Limit Instructions:
turn on bike power by pressing the power button

access the menu by pressing the power button twice quickly (two presses within 1/3 of a second of one another)

press power button to cycle through the various menu screen (first screen says S7 and is for changing mph to kmh)

go to sixth screen, which has PSD and displays four 0s.

use the up and down buttons to enter code 1919

press power button

adjust speed limit by pressing power button to increase speed up to 45 kmh

double press the power button to exit the menu
For a full List Of Stock Settings For The Menu, please visit our website's owner's guide section.
View Other Videos In This Series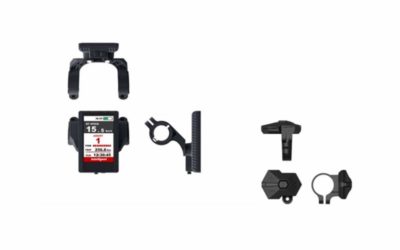 Our rear hub R750 electric bike include a digital display from APT Intelligent display company. We currently offer two models. The standard model that comes stock on the bike is the APT 800s Display unit. The owner manual for this model can be viewed here:  APT 850c...