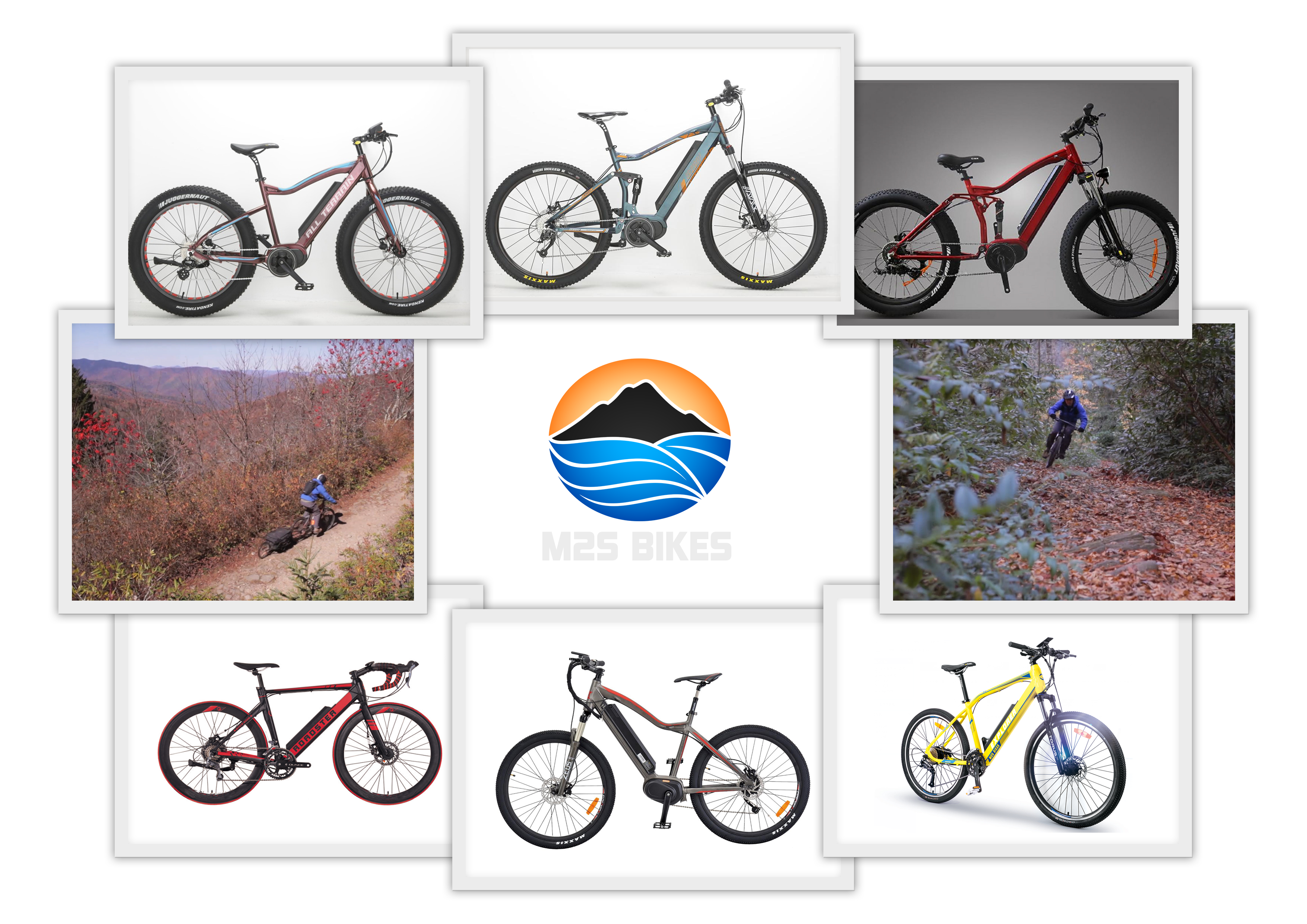 Sign Up For Exclusive Access To Special Discount Offers
All Go Carbon Fiber

27%

27%

All Terrain Fat Bike

32%

32%

XC 27.5 Dual Suspension

90%

90%

The Explorer | Premium Edition

82%

82%

The Explorer | Basic Edition

100%

100%

The Roadster

100%

100%
Manufacturing electric bikes is expensive. As a result, it requires a lot of capital to place a large enough order to get the best prices possible. That's where you come in. By offering discounted prices on the pre-order of our bikes you're able to help us scale up our production while also taking advantage of considerable savings to boot.
The downside? You'll have to wait until March 15 to receive your bike, but by pre-ordering now you'll be able to lock in savings of up to $750 off the full retail price that the bikes will sell for and be the first to get one of our 2017 model bikes.
Countdown To Our First Flash Sale
Introducing Our 2017 Bikes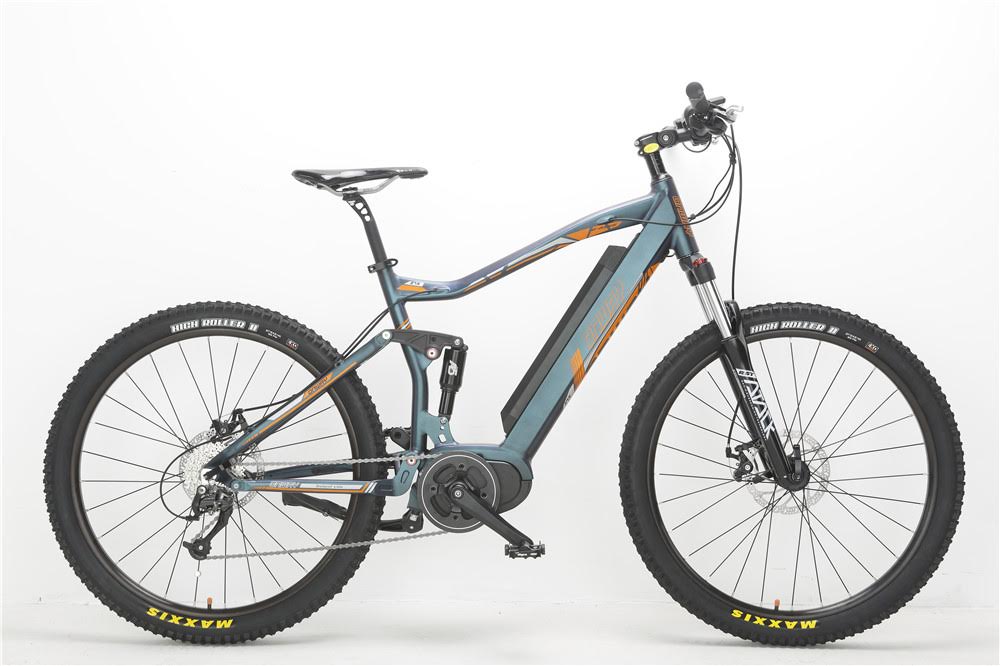 Dual Sport | Full Suspension 27.5 
The Dual Sport brings a nice mix of rugged off road capabilities with a refined frame design to create a bike that is as at home on city streets as it is on rutted out gravel roads. The Dual Sport features 27.5 inch tubeless-ready wheels with 2.4 inch wide tires to provide great traction in all conditions, while the 100 mm front fork suspension and 60 mm rear suspension are capable of soaking up the harshest bumps and biggest jumps to provide a comfortable and enjoyable ride. The adjustable stem allows for a wide range of riding styles and can be easily adjusted to transform the bike from a comfortable upright position to an aggressive downhill style.
Like many of our new 2017 bikes, the Dual Sport features the 350 watt Bafang Max mid drive motor with a 14.6 amp hour battery that delivers riding distances of around 35 miles per charge. The Dual Sport comes fully loaded with the Shimano Deore 10-speed gearset, 160 mm Tektro hydraulic disc brakes with automatic motor cut-off technology, comfortable saddle and aluminum alloy seat post, handlebars and frame all backed by a one-year comprehensive warranty.
All Terrain MD & All Terrain Kush
The new All Terrain MD electric fat bike features the 350 watt Bafang Max mid drive motor with a 14.6 amp hour battery to provide riding distances up to 35 miles per charge. The bike will include oversize 4.5″ Kenda Juggernaut tires to soften even the harshest riding terrain making this a perfect crossover for people interested in taking their bike off-road, while also still being able to enjoy the ease of transportation the electric bike offers in urban environments. Pair it with our adventure trailer to take on overnight adventures or use it for an all-purpose utility vehicle ready to haul kids, groceries, camping gear or just about anything else you can think of.
In addition to the All Terrain MD option we're rolling out for 2017, we're also excited to offer the All Terrain Kush, a full suspension fat bike that is ready for the harshest terrain you can throw it at thanks to the added suspension in both front and rear. The bike features hydraulic disc brakes, a 17 amp hour battery, 100 mm front suspension fork, 60 mm rear suspension, 4.0″ Kenda tires and the stem-mounted Bafang digital display with five levels of power assist.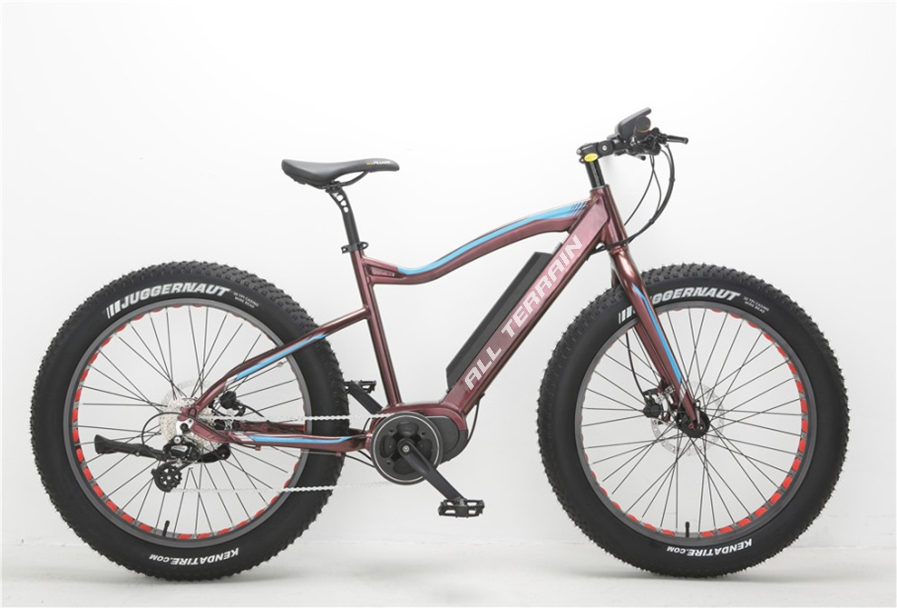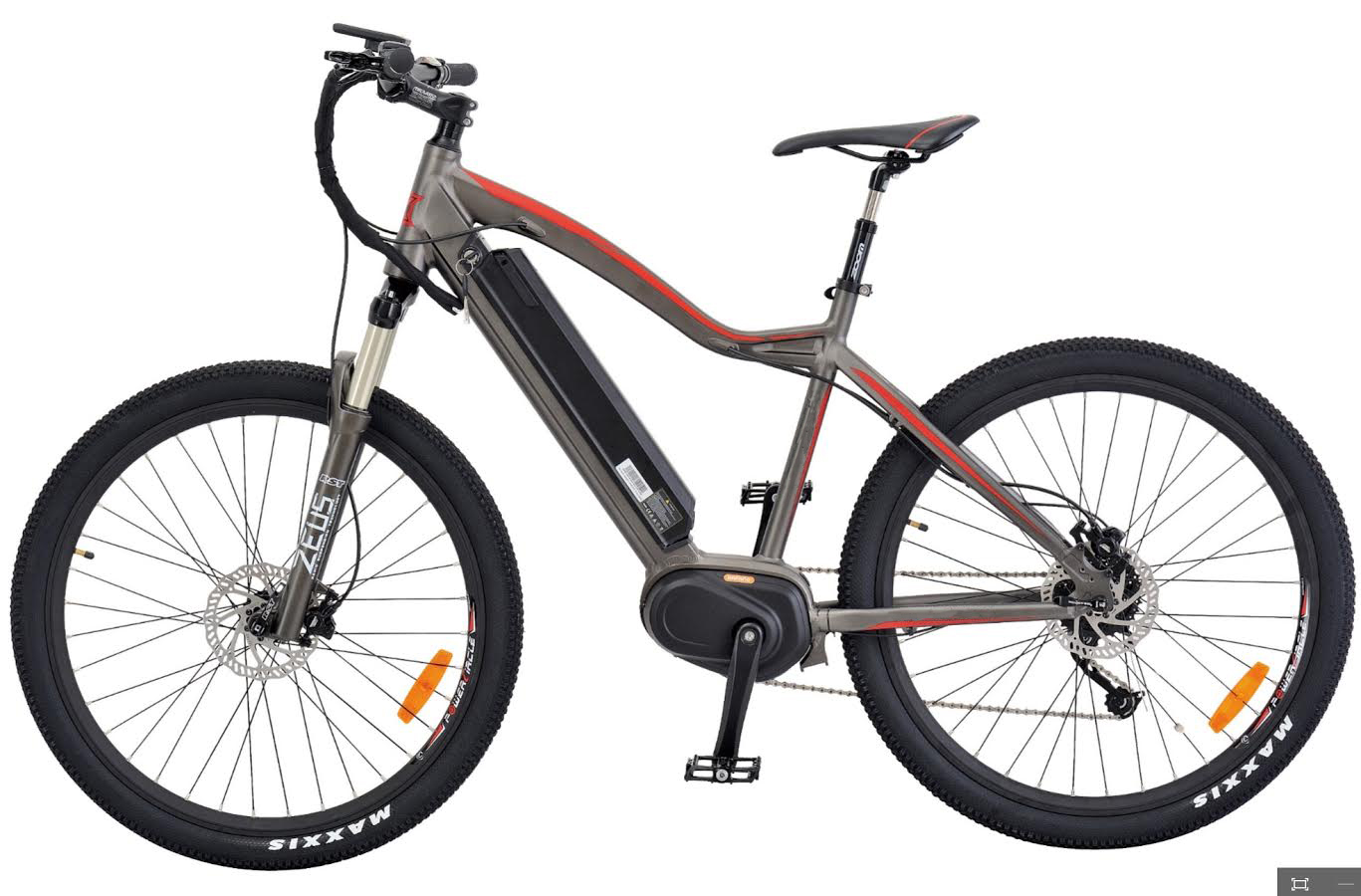 XC Sport Commuter | 27.5
The M2S Bikes XC Sport model takes mountain biking styling and applies the all-around functionality of electric assist cycling to create a hybrid bike with 27.5" tires that's just as home on gravel and double-track roads as it is on the daily commute. This is a bike that offers a total range of around 35 miles per charge thanks to the long-lasting Panasonic 14.6 amp hour battery paired with the highly efficient 350 watt Bafang Max mid drive motor.
The XC Sport features the same high-quality components as our Dual Sport model and is outfitted for everything from city commuting to off-road exploring thanks to the added lights, rear rack and fenders.
Sign Up For Special Pre-Order Pricing
The Explorer
The
Explorer
is designed as a capable commuter that also doubles as a fun and enjoyable adventure bike ready to head out on long rides while hauling a load. The
Explorer
comes fully loaded with a rear rack, front and rear LED lights, and high-coverage fenders, as well as 160 mm disc brakes and a comfortable saddle all backed by a comprehensive one-year warranty.  With three options to choose from, the
Explorer
is a bike designed for a wide range of budgets and applications.
The Explorer | Scout Edition
features a 250 watt gear-less rear hub motor paired with a 10 amp hour battery to provide great riding range of around 25 miles per charge. The Scout Edition includes mechanical disc brakes and an 8-speed Shimano gearset while our Guide Edition and Limited Edition options offer upgraded 500 watt motors, 17 amp hour battery, waterproof bags and additional features that make this one of the most premium commuter bikes on the market at an affordable price point.
All in all, no matter which option you choose, 
The Explorer
is a great bike that packs plenty of power to give your legs a boost on steep climbs and can go the distance while also checking in as our most affordable electric bike to date.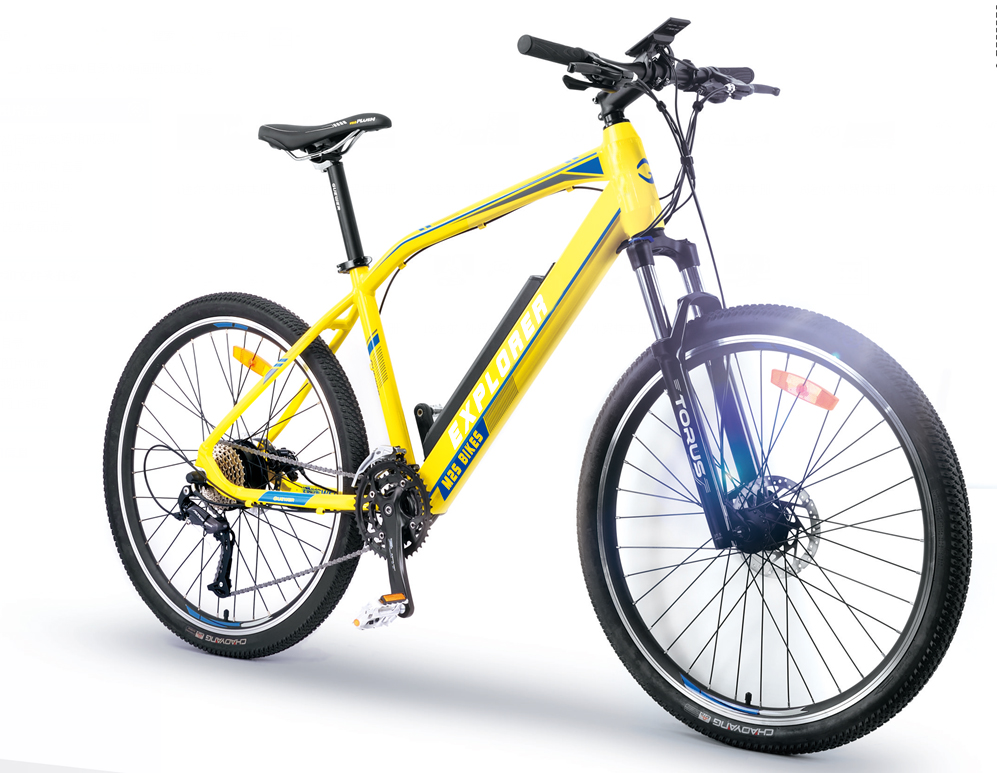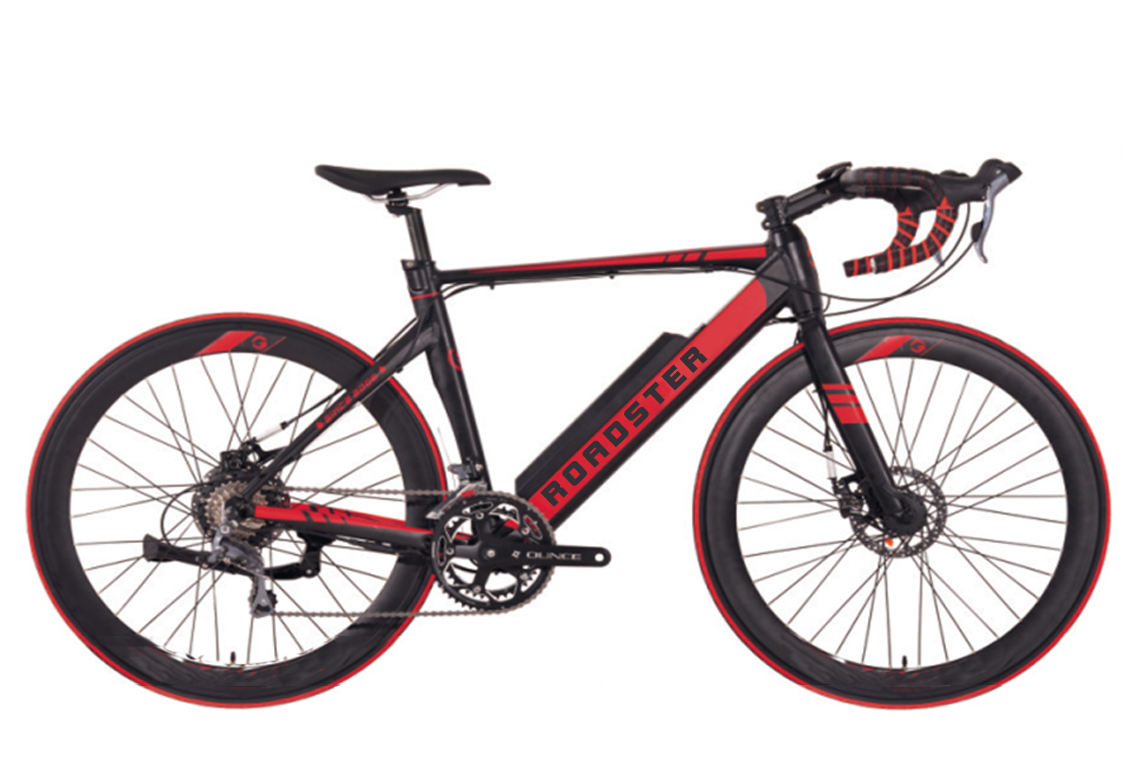 The Roadster
The Roadster takes the tried and true Bafang rear hub motor and pairs it up with a 17 amp hour battery to bring a new option to the high-speed world of road cycling. Classic road bike styling is paired with the added power of the 500 watt motor to provide a new riding experience that will have you feeling inspired to take the steepest climbs and conquer them in style. The Roadster is a bike designed for those who enjoy the thrill of riding roads, but sometimes wish they had an extra boost to help make those long hills more fun and enjoyable. The Roadster fills that niche by providing a 500 watt boost to help supplement your own power when needed. When using pedal assist mode to supplement your riding style, the bike is capable of achieving rides of over 50 miles in total length while having enough juice to blast up the last hill of the day. The bike features a Shimano 2×10 gearset, road bike-style handlebars and hydraulic disc brakes with brake activated motor cutoff all backed by our comprehensive one-year warranty.
The Roadster is a bike designed for those who enjoy the thrill of riding roads, but sometimes wish they had an extra boost to help make those long hills more fun and enjoyable.
We reserve the right to make changes to the product information contained on this site at any time without notice, including with respect to equipment, specifications, models, colors, and materials.
Bike and frame weights are based off M2S Bikes pre-production painted frames at time of publication. Weights may vary in final production.